Holosun Dot Sight CLASSIC HS403G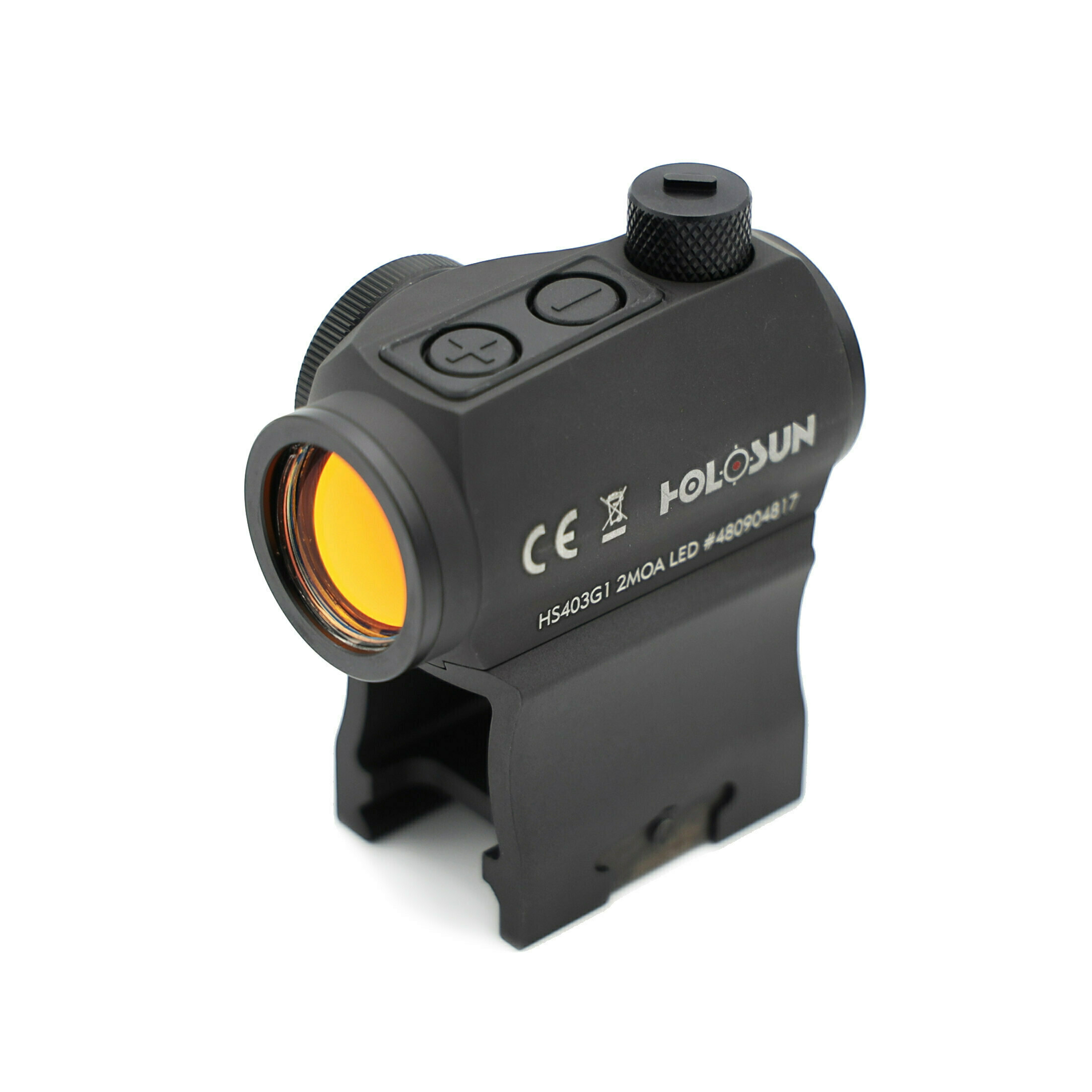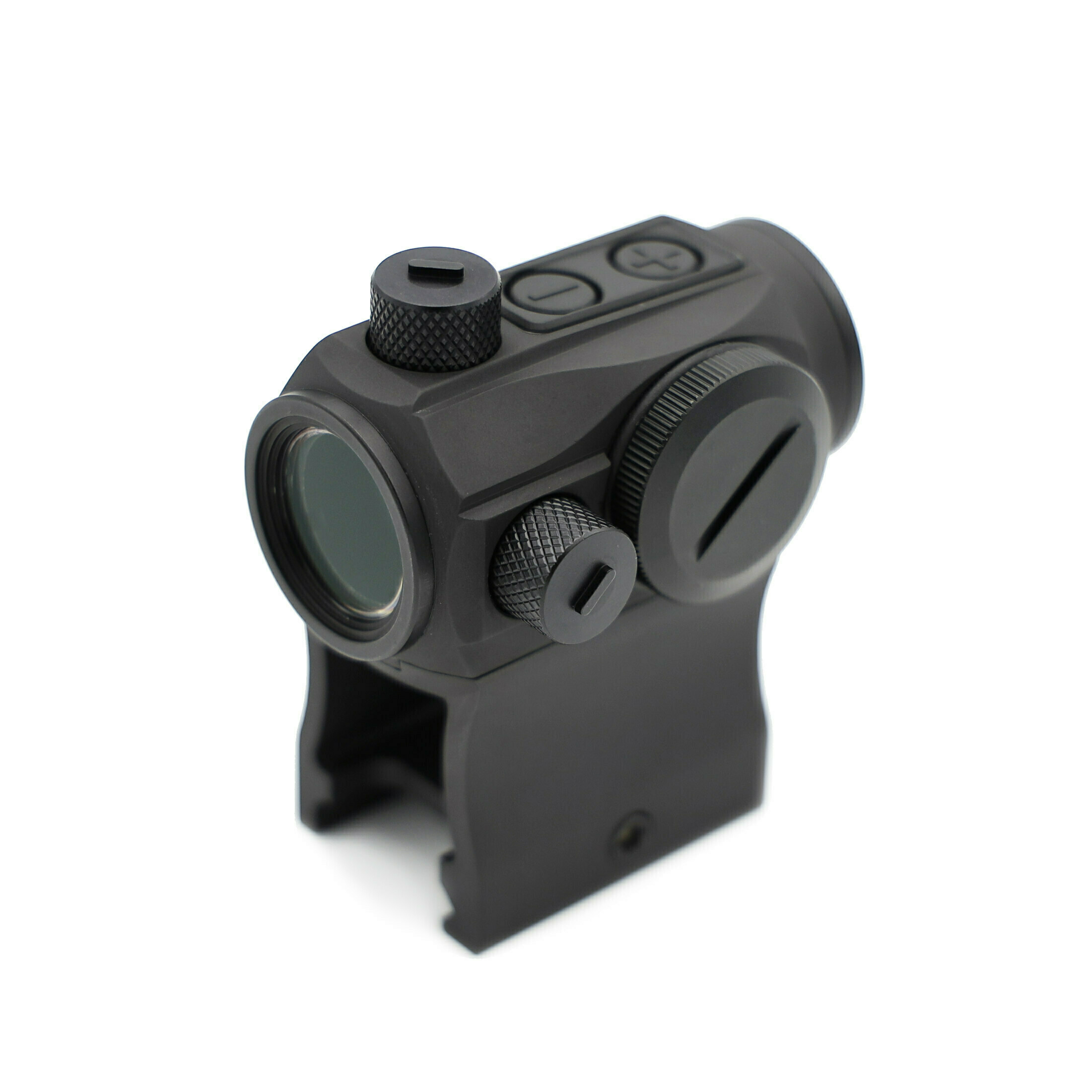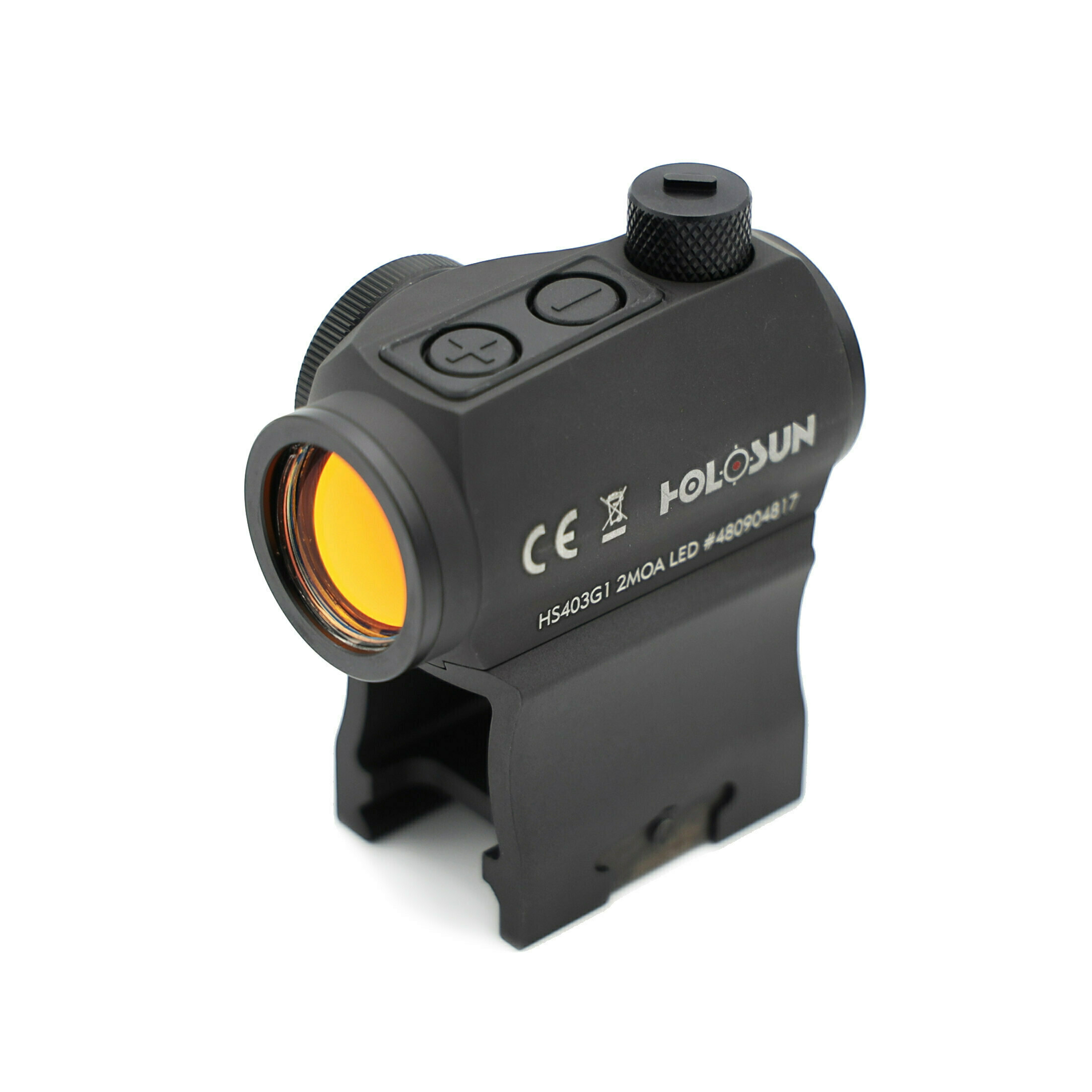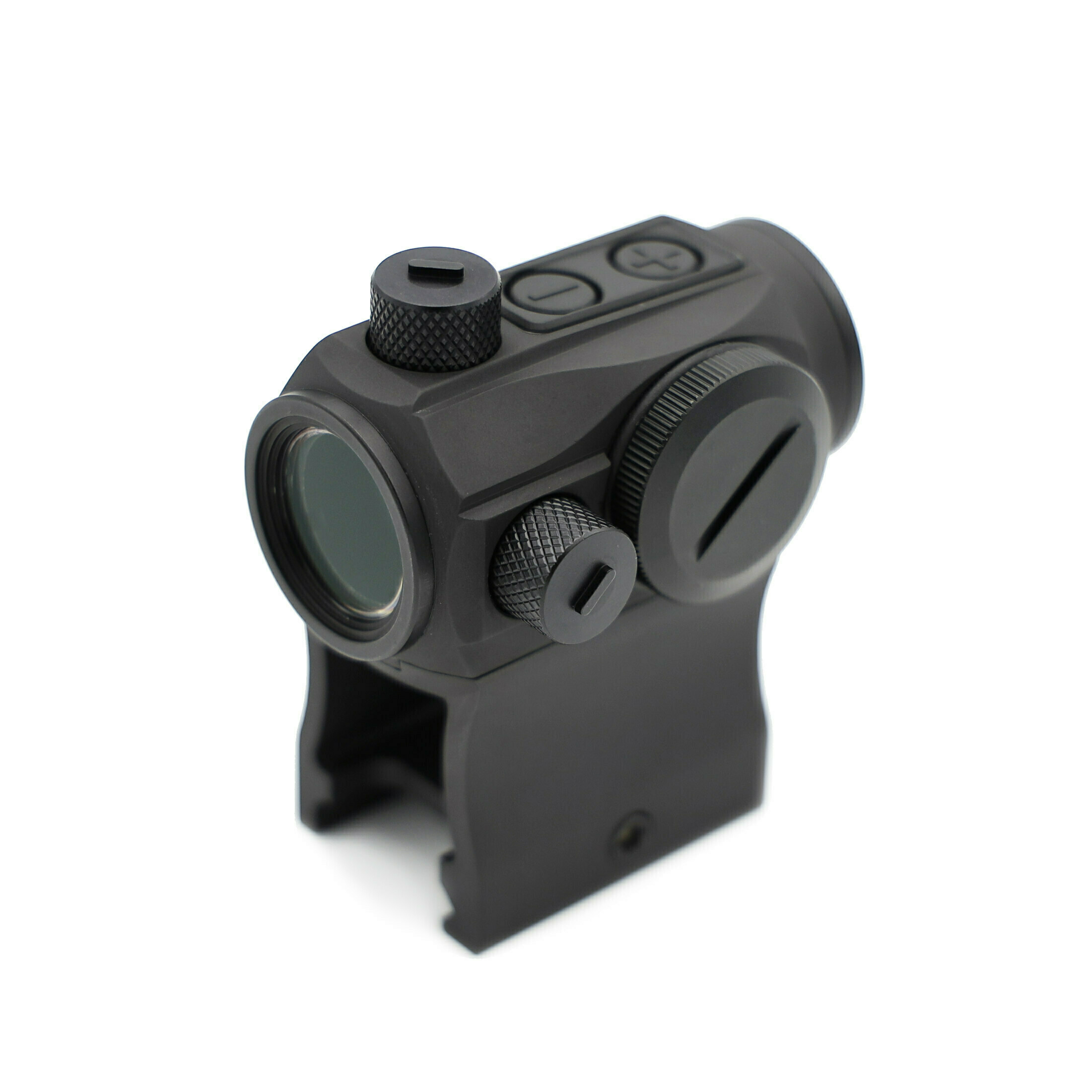 Available, Delivery time 1-2 days
Product information "Holosun Dot Sight CLASSIC HS403G"
The product HS403G is a red-dot-sight with dot reticle. Please notice the tilted objective lens which avoids reflexes from e.g. sunlight. The Red Dot Sight requires only a few microamperes as operating current. This allows an operating time up to 50,000 hours with only one battery (depending on brightness of red dot). Auto power on/off: The sight will be automatically turned off after not being used for 8 hours.
Holosun Red Dot Sight HS403G
Reticle: 2MOA Dot
Brightness adjustment, 12 settings for the intensity of the red dot in order to match the ambient light conditions
Base: Picatinny/Weaver, compatible with different mounts on request
Design:High Turret W&E adjuster
Mount: incl. removable high riser mount
Lens Size: 20mm
Lifetime LED Technology - 50.000h dot
Nitrogen filling
incl. dust covering
Warranty: 3 years
With this red-dot-sight you acquired a high quality and innovative product. Sights from Holosun are handy and robust Red Dot Sights. They are used for hunting and shooting as well as for military and police applications. In addition to the efficient LED-Technology, our Holosun products feature, depending on the product type, a switchable Circle Dot, electronic motion sensors and solar cells. The cells provide energy for autonomous power supply. Our products can be used in combination with night vision devices. Holosun sights are designed for open target acquisition. They allow to focus on the target with both eyes open. Likewise the viewing distance is irrelevant. Hereby the target acquisition accelerates significantly. Because of the parallax free construction, the reticle always remains at the same position.
Main Data
EAN: 4260427130032
customs tarif number: 85394900000
Technical Parameters
Operating Temperature: -10°C - 50 °C
Storage Temperature: -40°C - 70 °C
Electrical Parameters
Operating Voltage: 3 V DC
Mechanical Parameters
Size: 63x30x58 mm
Material: aluminium
Housing Color: black
Weight: 117 g
Protection Class: IP 67