Holosun Dot Sight HE515C-T-GR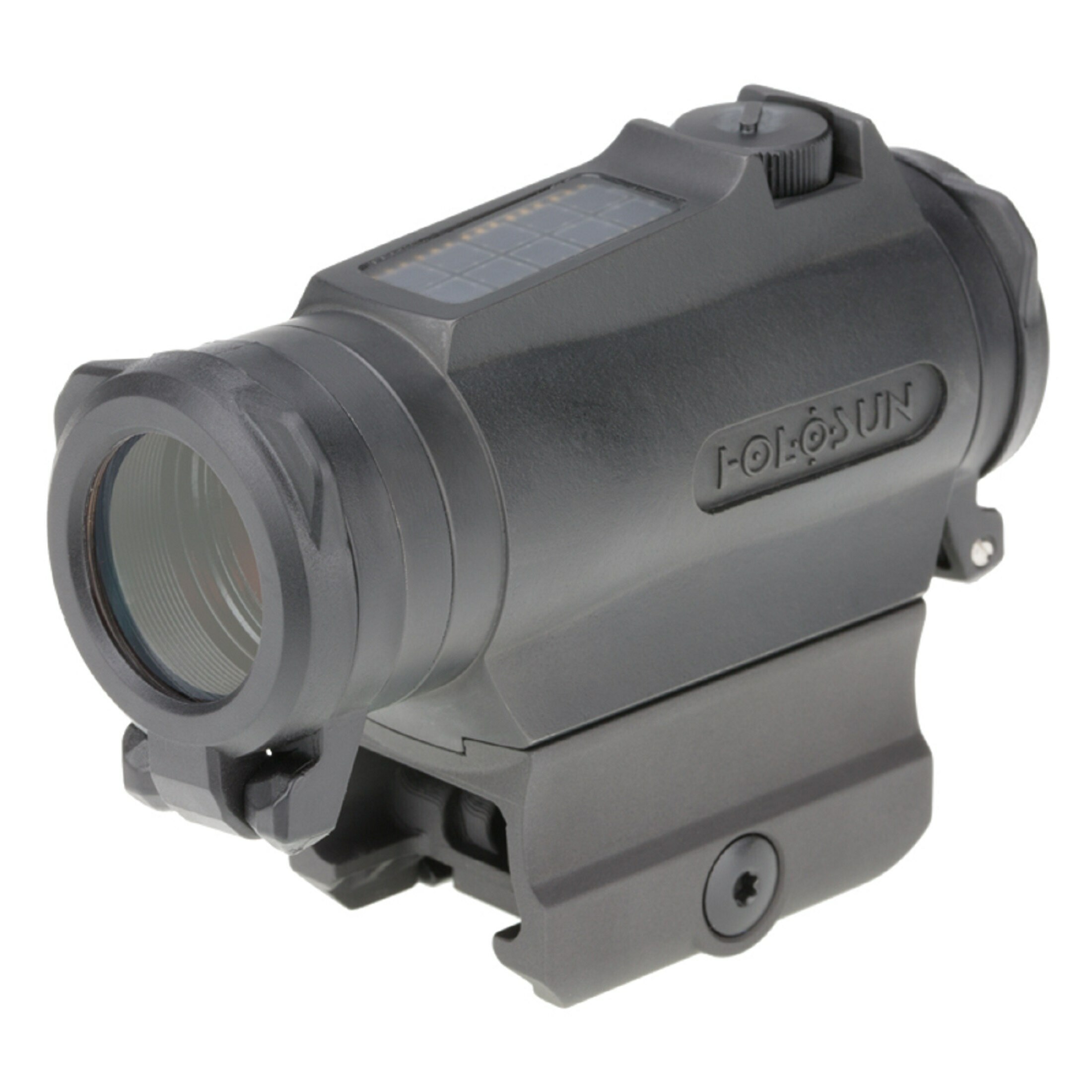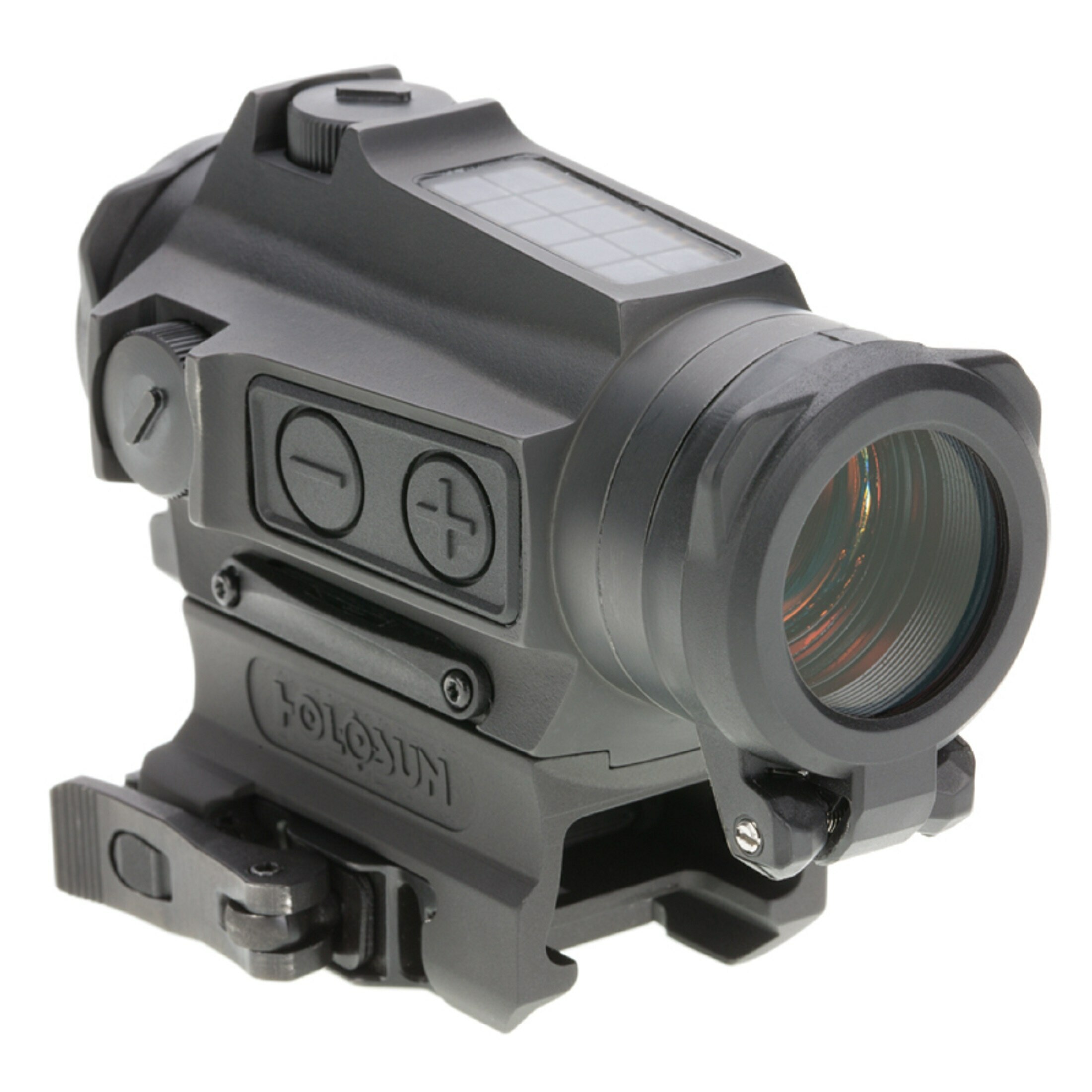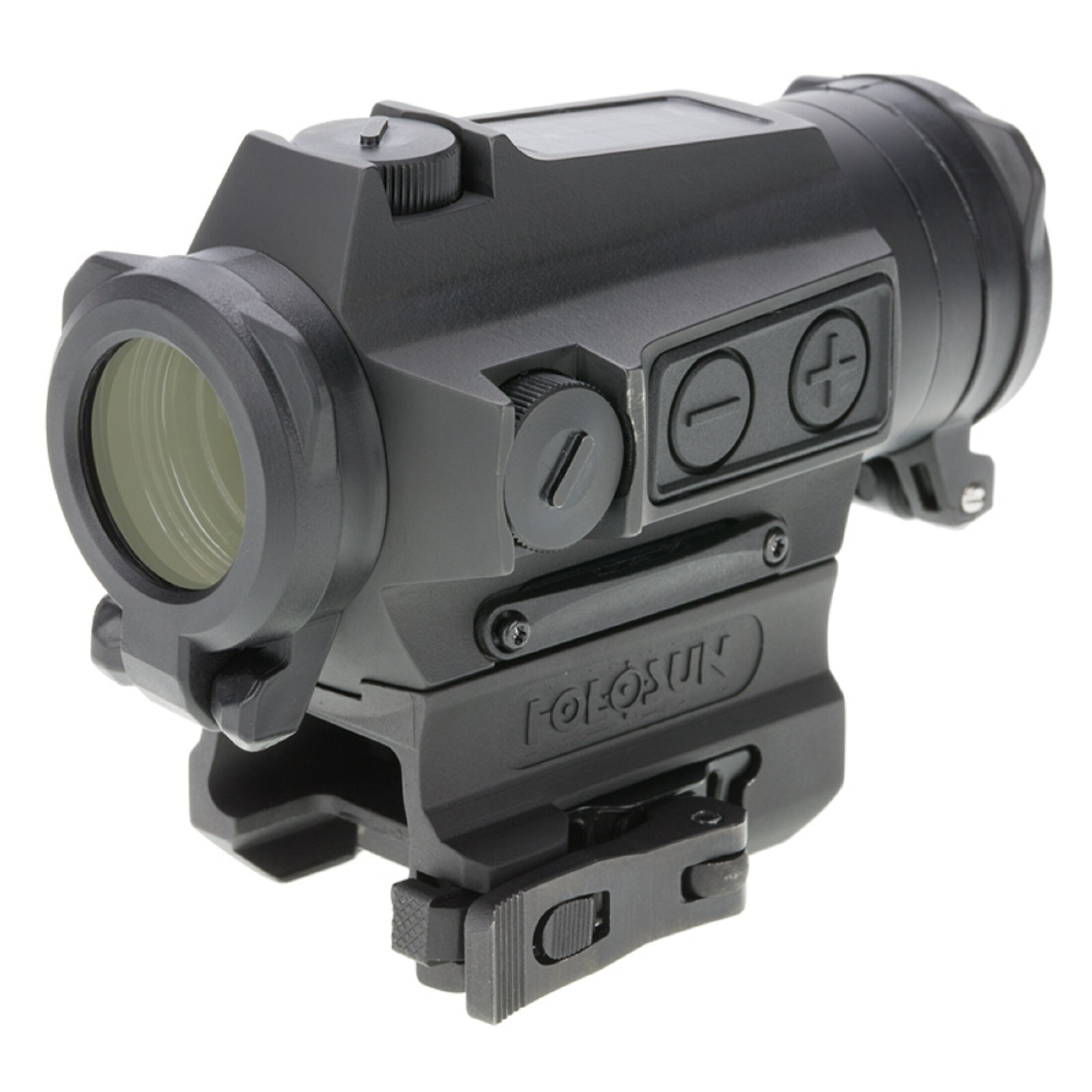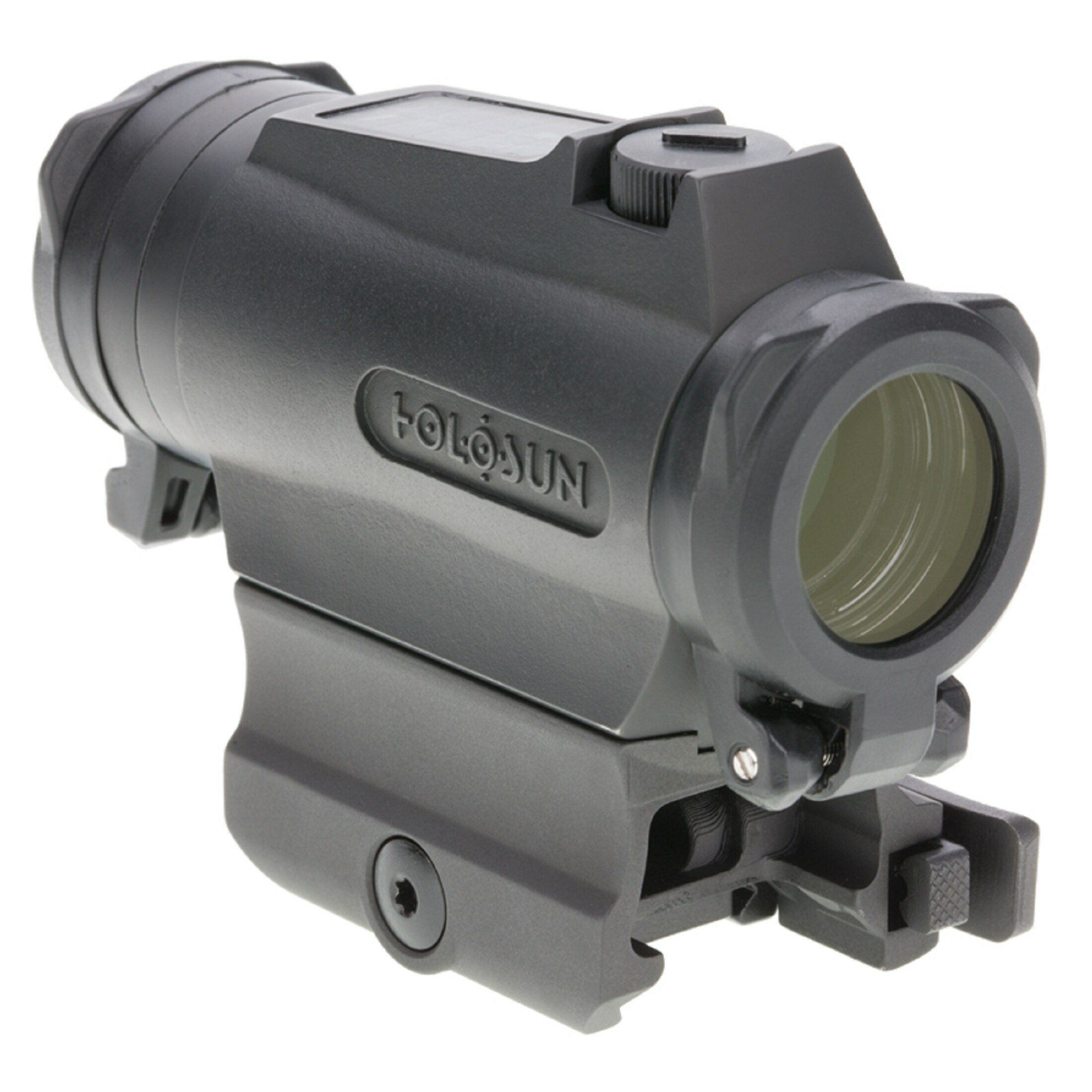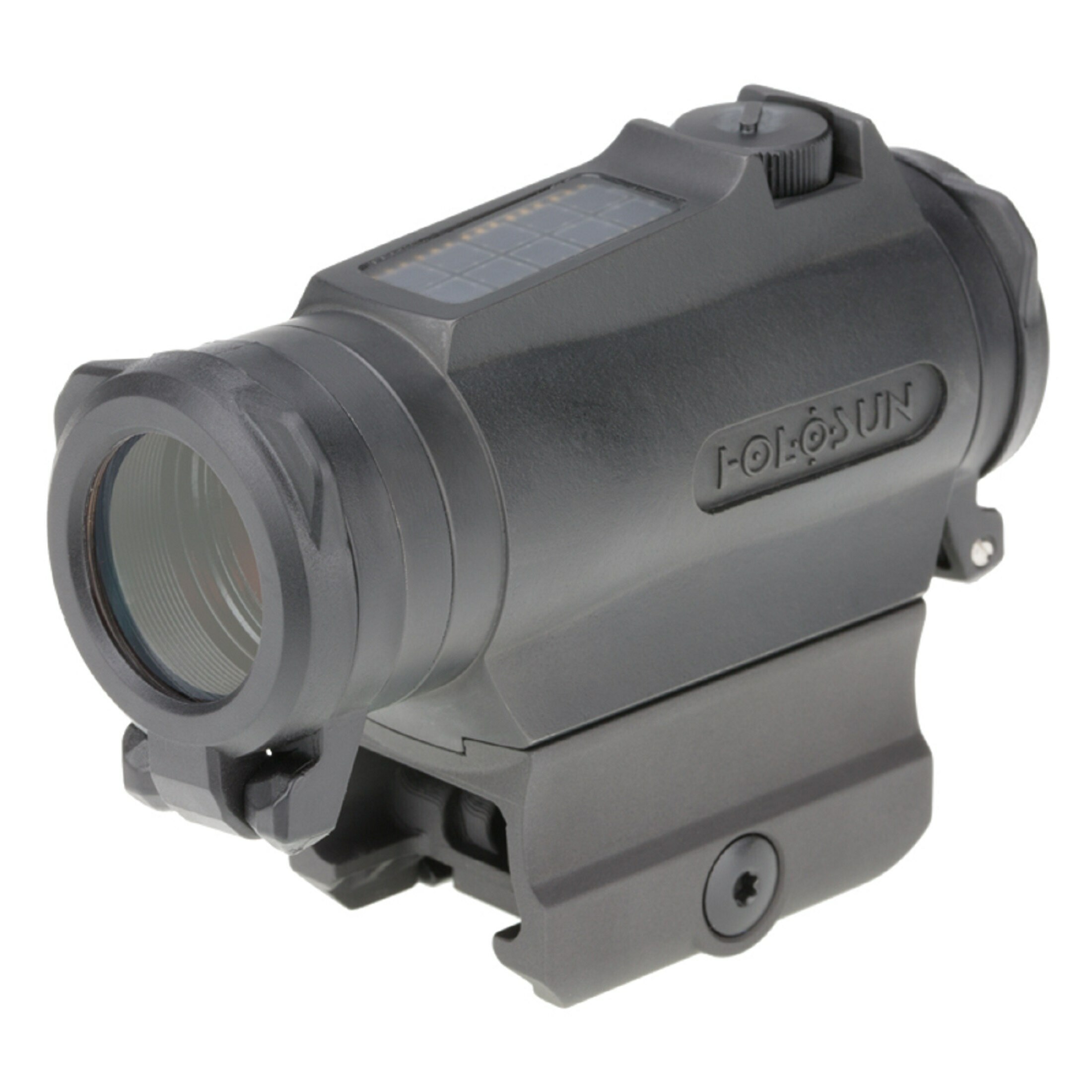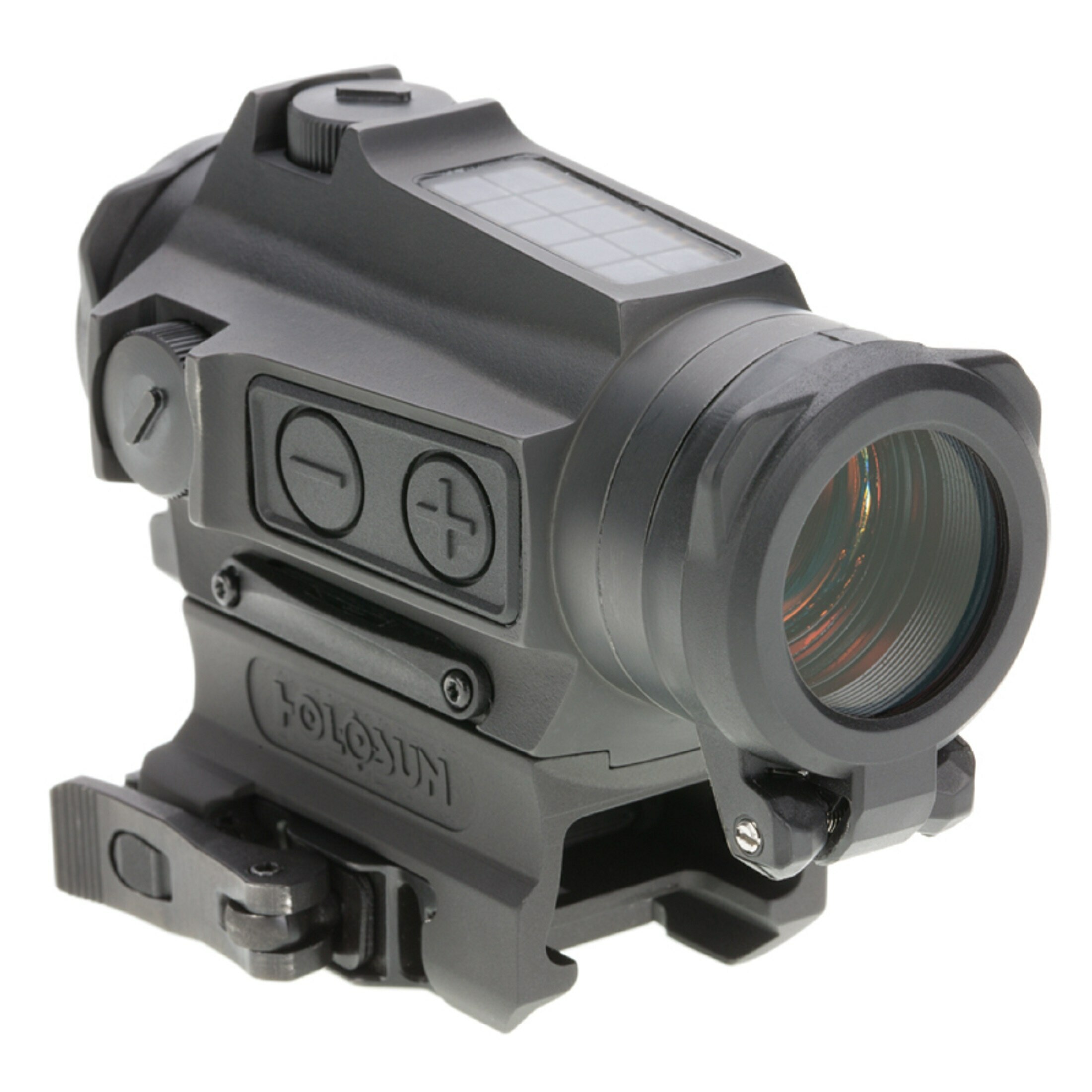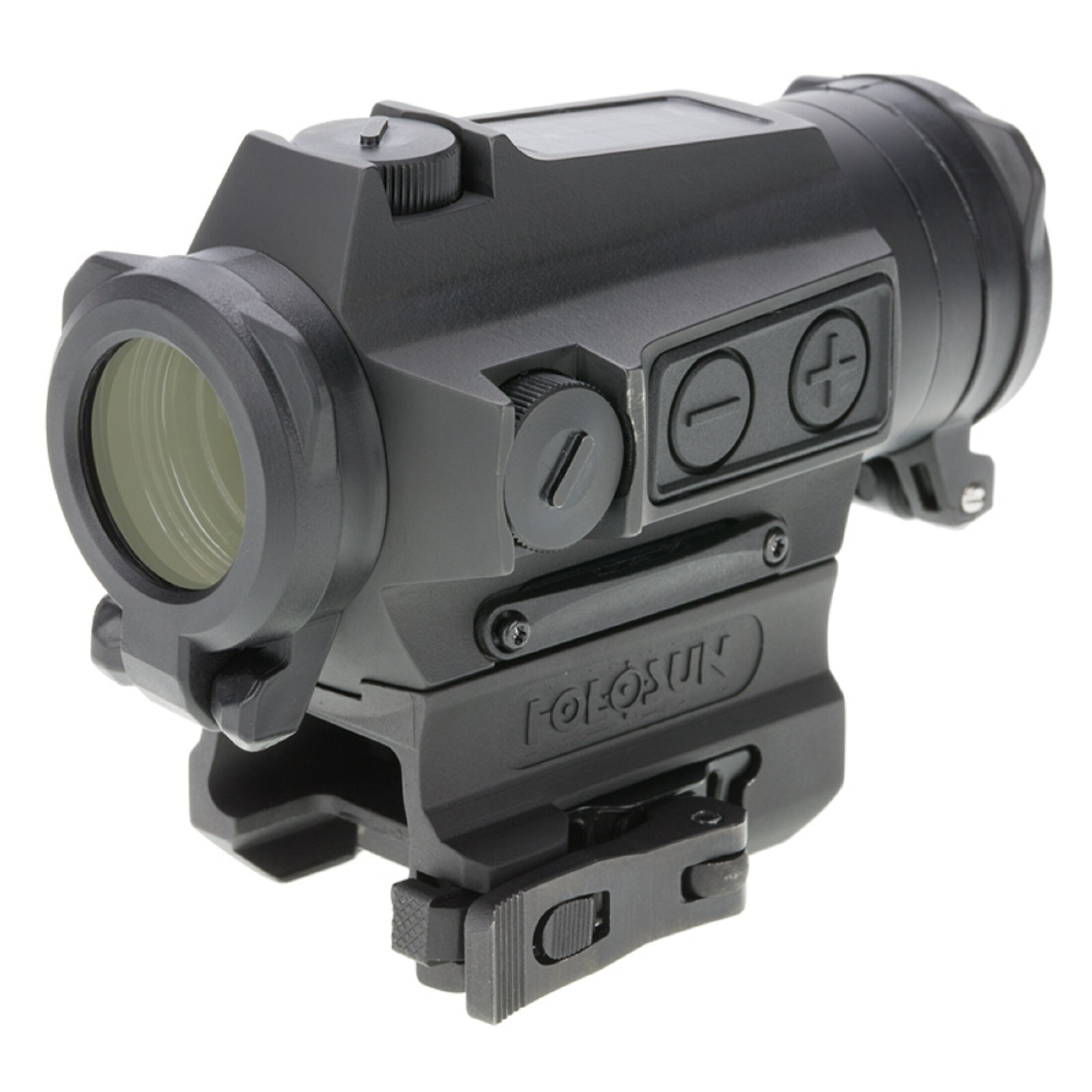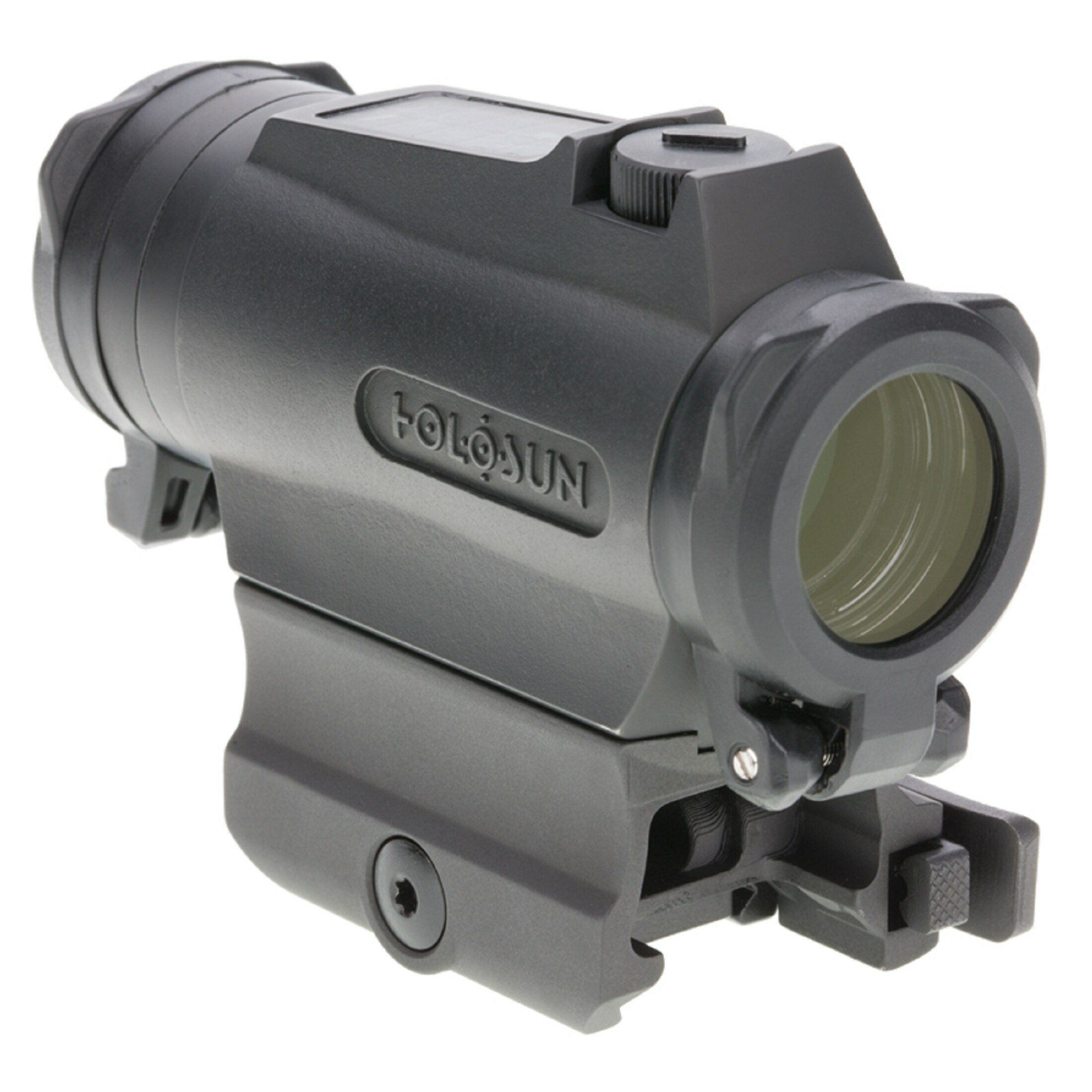 Product information "Holosun Dot Sight HE515C-T-GR"
The product HE515C-T-GR is a Green Dot Sight with switchable reticle. Please notice the bevelled objective lens which avoids reflexes from e.g. sunlight. The Green Dot Sight requires only a few microamperes as operating current. This allows an operating time up to 50,000 hours with only one battery (depending on brightness of green dot). Auto power on/off: The sight will be automatically turned off after not being used for 8 hours.
Holosun ELITE Green Dot Sight HE515C-T-GR
Reticle: 2MOA Dot, 65 MOA Circle, Switchable between Circle Dot and Single Dot
Brightness adjustment, 12 settings for the intensity of the red dot in order to match the ambient light conditions
Base: Picatinny/Weaver, compatible with different mounts on request
Mount: incl. removable high riser mount
Lens Size: 20mm
Lifetime LED Technology - 50.000h dot / 20.000h circle dot
Nitrogen filling
incl. flip up objective for dust covering
Warranty: 3 years With this Green Dot Sight you acquired a high quality and innovative product. Sights from Holosun are handy and robust Green Dot Sights. They are used for hunting and shooting as well as for military and police applications. In addition to the efficient LED-Technology, our Holosun products feature, depending on the product type, a switchable Circle Dot, electronic motion sensors and solar cells. The cells provide energy for autonomous power supply. Our products can be used in combination with night vision devices. Holosun sights are designed for open target acquisition. They allow to focus on the target with both eyes open. Likewise the viewing distance is irrelevant. Hereby the target acquisition accelerates significantly. Because of the parallax free construction, the reticle always remains at the same position.
Bevelled front lens
Battery BATT-CR2032
Protection class IP 68
Housing Color schwarz
Material 7075 Aluminium
delivery content
Holosun HE515C-T-GR Schnellspannmontage Picatinny Linsenreinigungstuch T10 Torx Schraubenschlüssel Batterie Werkzeug 2x CR2032 Batterie Flip Cap integriert Killflash integriert Bedienungsanleitung Beileger Hinweis zur Optik Beileger Hinweis zum Absehen Beileger Garantie Broschüre
Main Data
EAN: 4055132015770
customs tarif number: 90131090
Technical Parameters
Operating Temperature: -40°C - 60 °C
Storage Temperature: -50°C - 70 °C
Electrical Parameters
Operating Voltage: 3 V DC
Mechanical Parameters
Size: 45x62x35 mm
Material: 7075 Aluminium
Housing Color: black
Weight: 199 g
Protection Class: IP 68
Shop+Web
delivery content: Holosun HE515C-T-GR QD mount Picatinny Lens Cloth T10 Torx tool Battery tool 2x CR2032 battery Flip Cap Killflash Manual Enclosed note on optics Enclosed note on the reticle Guarantee brochure
Holosun
Reticle type: 2MOA Red dot/65 MOA Ring
Reticle switchable: yes
Style: Micro
Reticle adjustment: Eingebettete X/Y Absehenverstellung
Mounting type: QD
High riser mount: yes
Battery compartement: Seitlich
Lens size: 20 mm
Magnification: 1x
Solar cell: no
Automatic brightness adjustment: no
Shake Awake - Function: yes
Memory function: yes
Battery lifetime: 20,000 h
Surface finish: Hard anodized
W&E Range: ± 50 MOA
Vibration strength: 1,000 G
Flip cap type: Glas-Flipkappen
Killflash: yes
Light sources: LED
Reticle color: grün
flip caps inclusive: yes