Holosun CLASSIC HS510C-HM3X-SET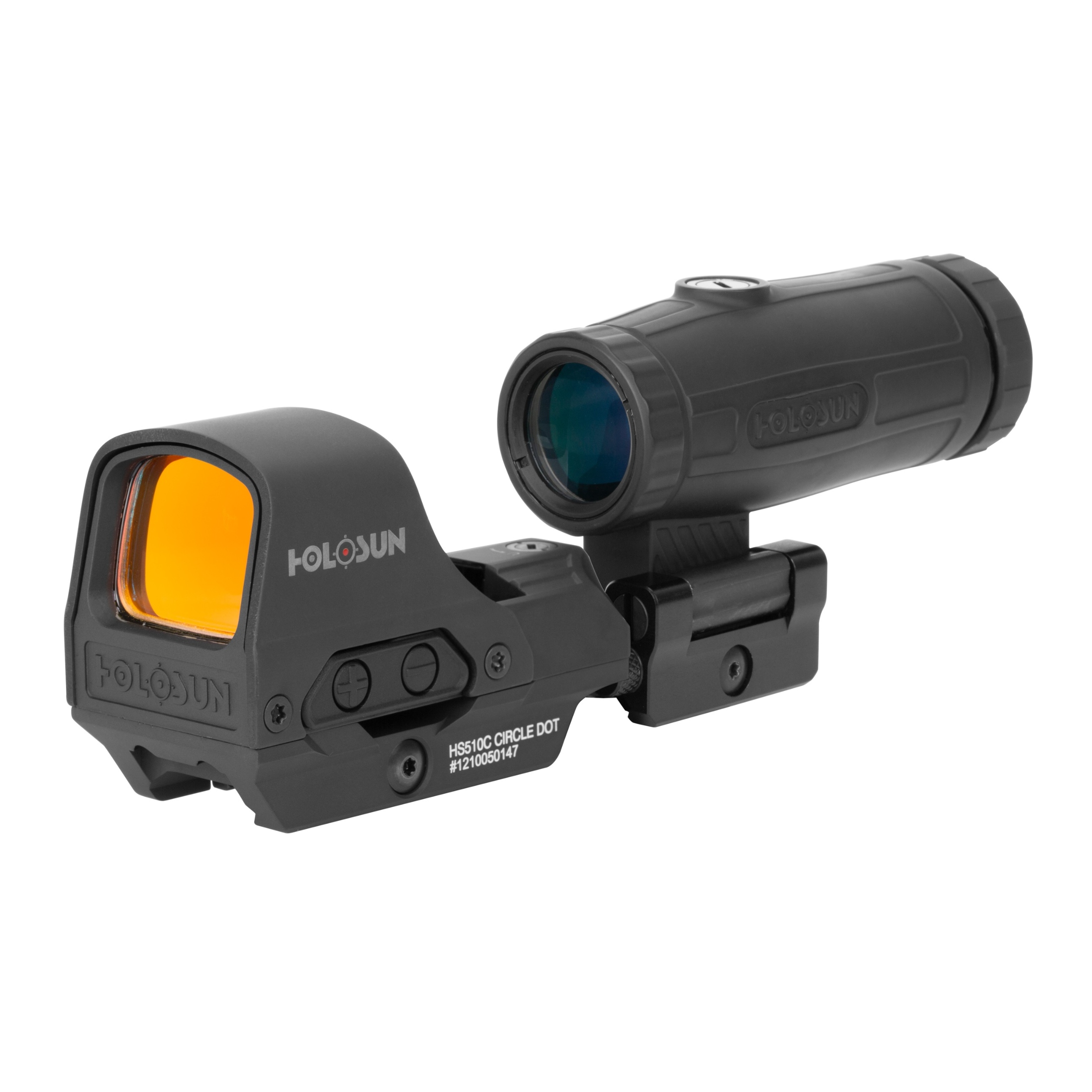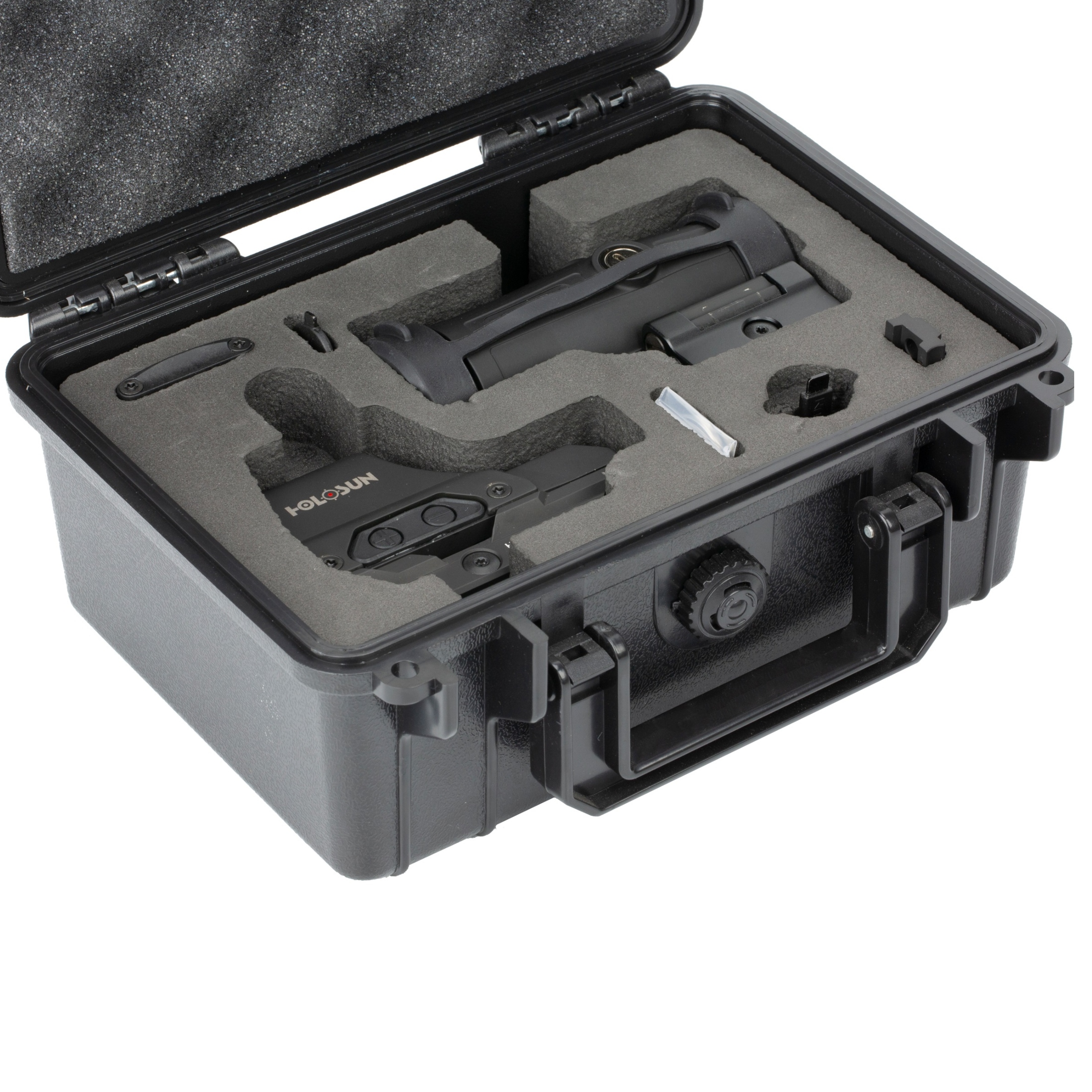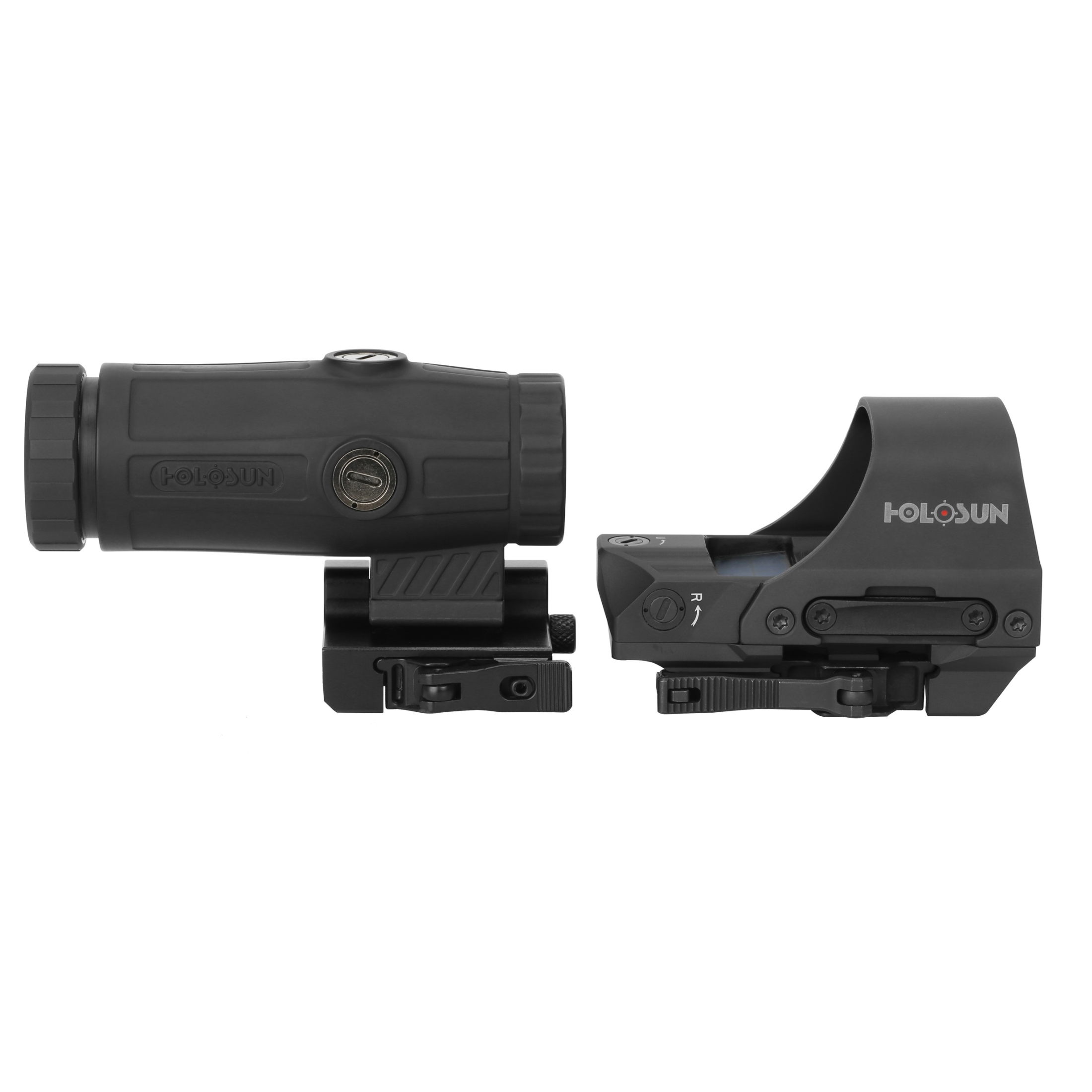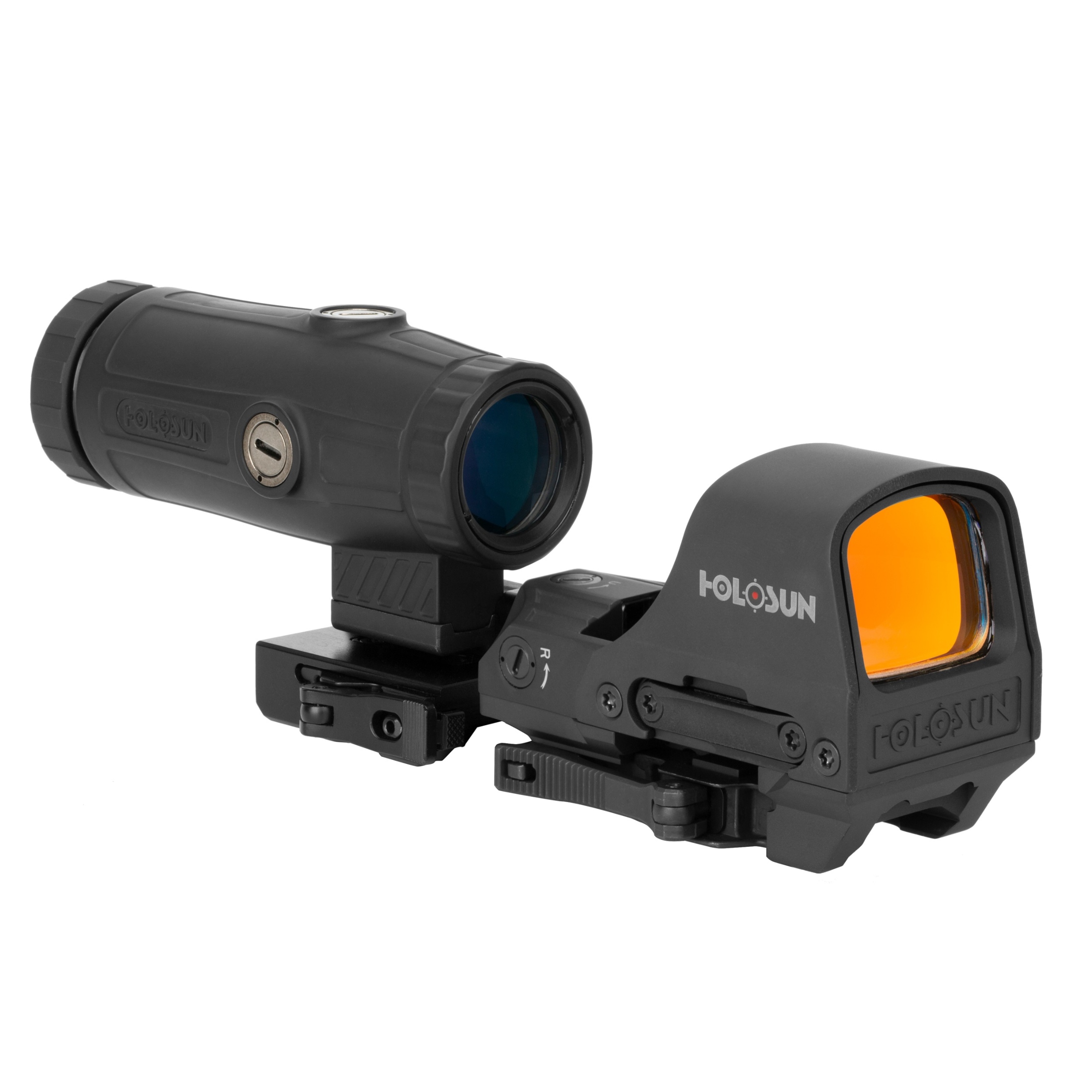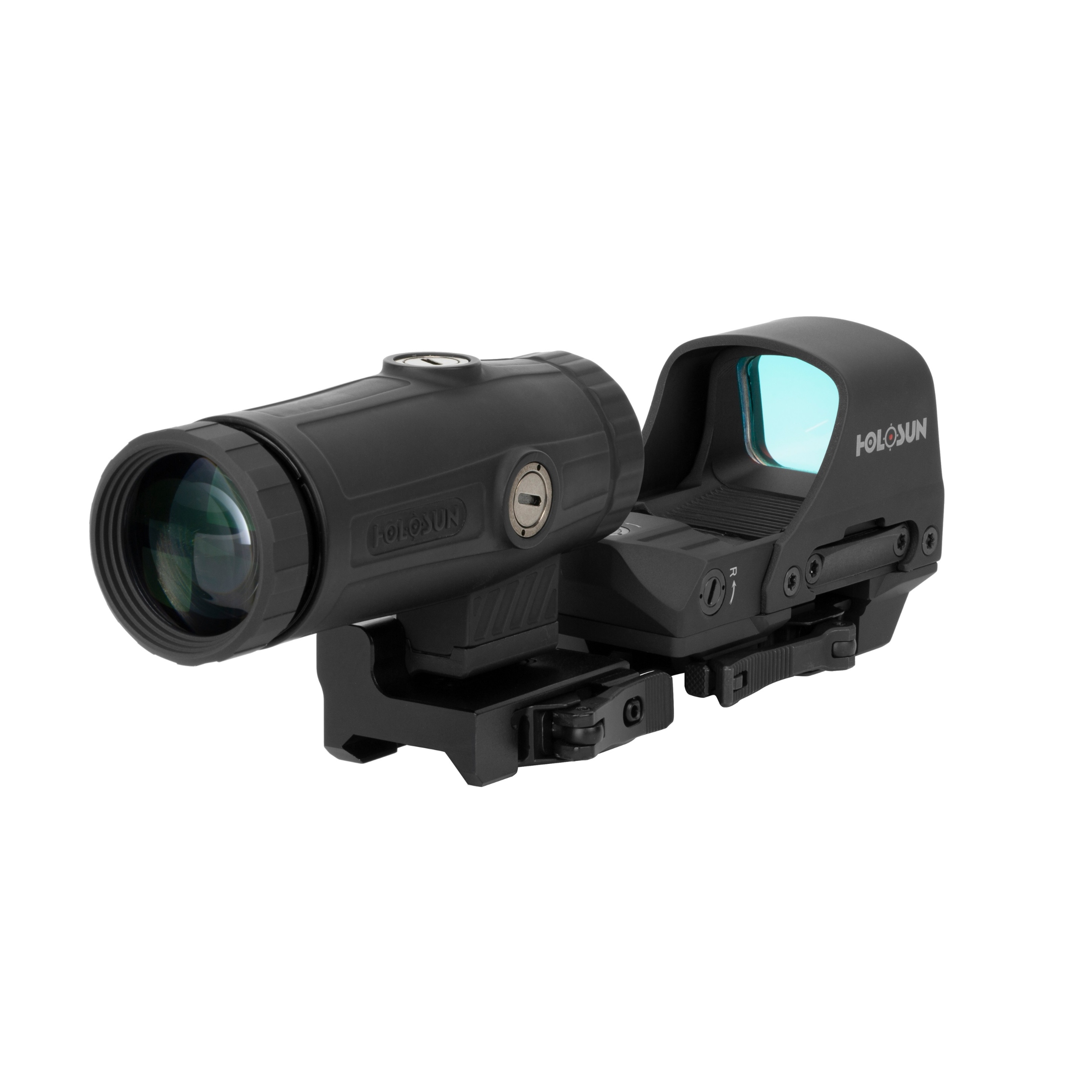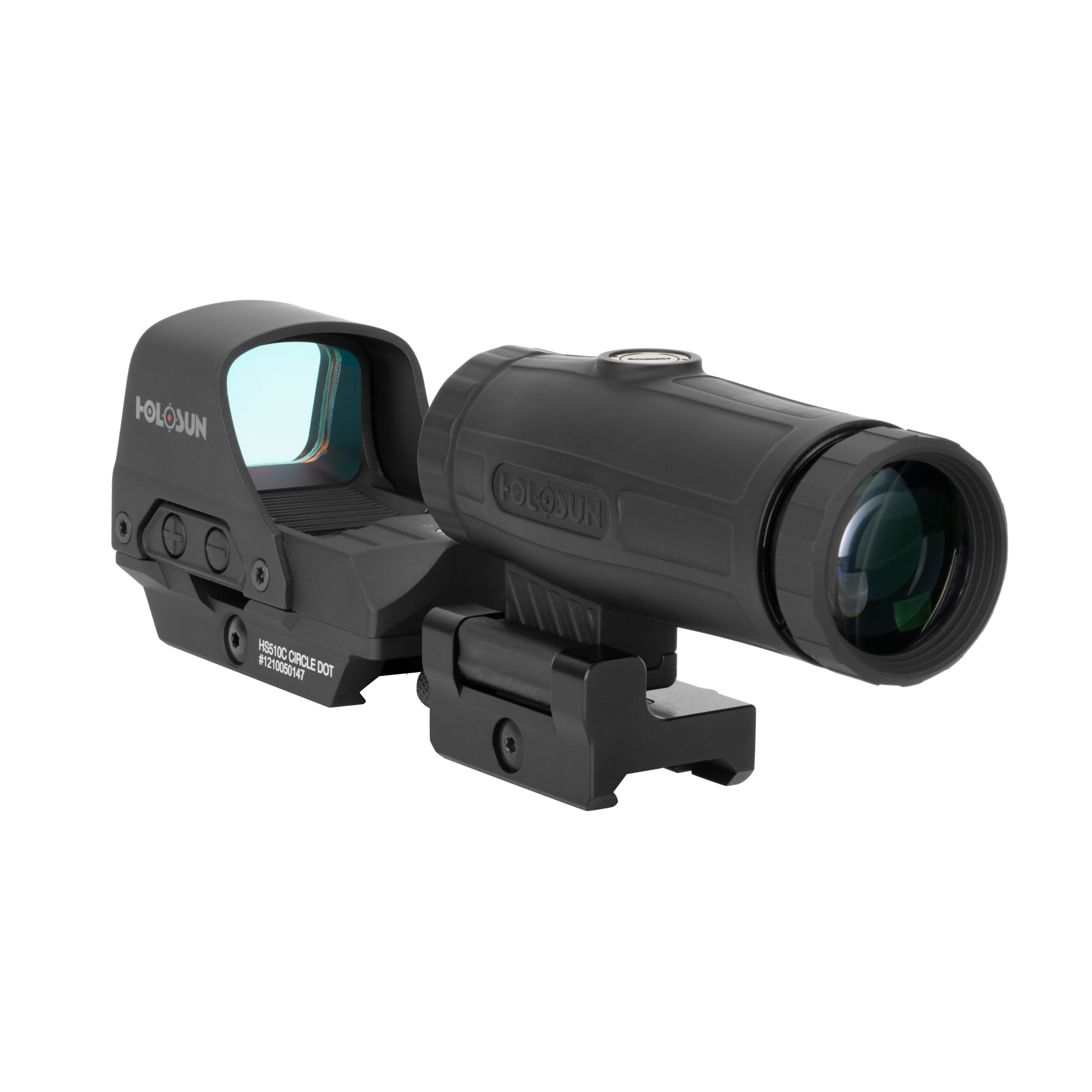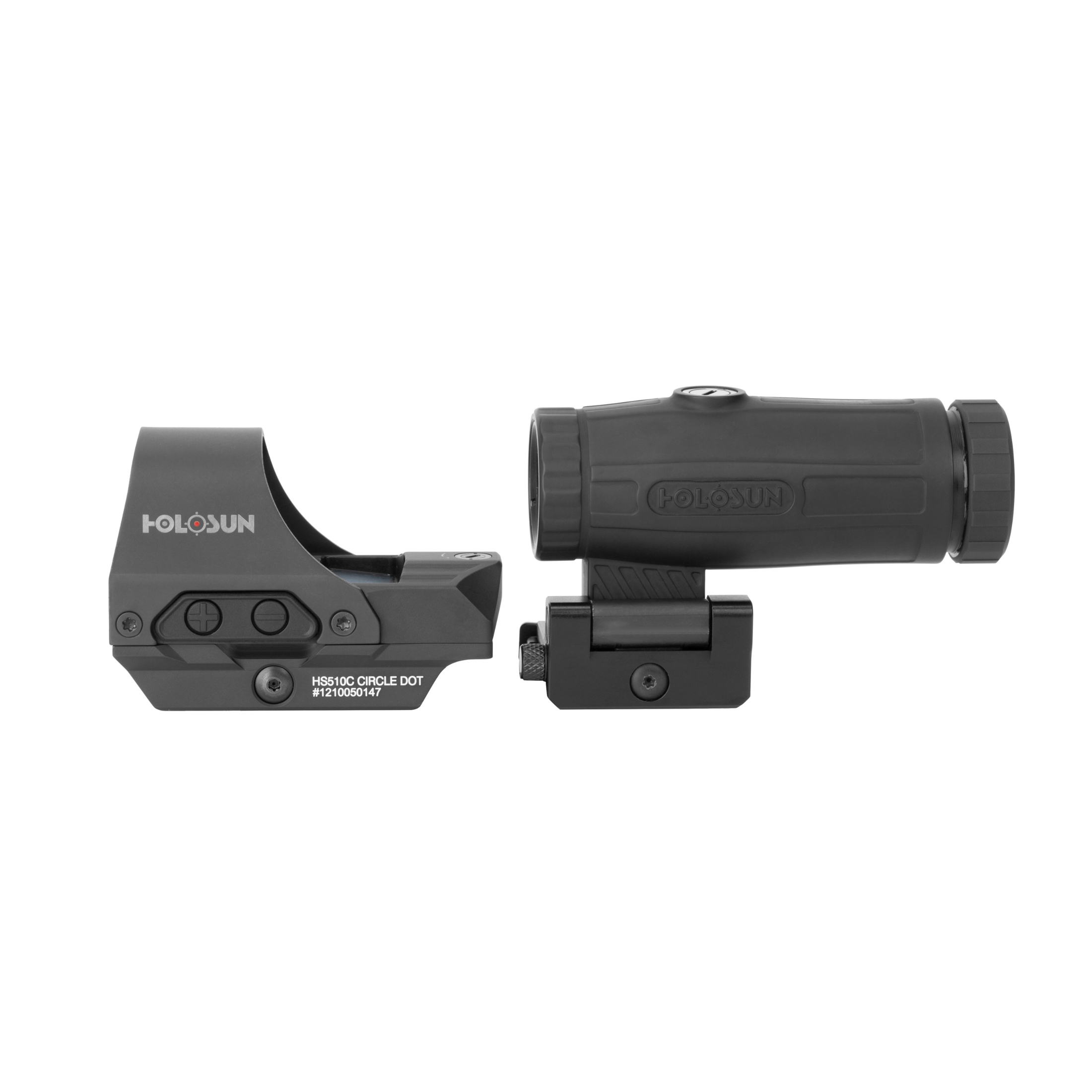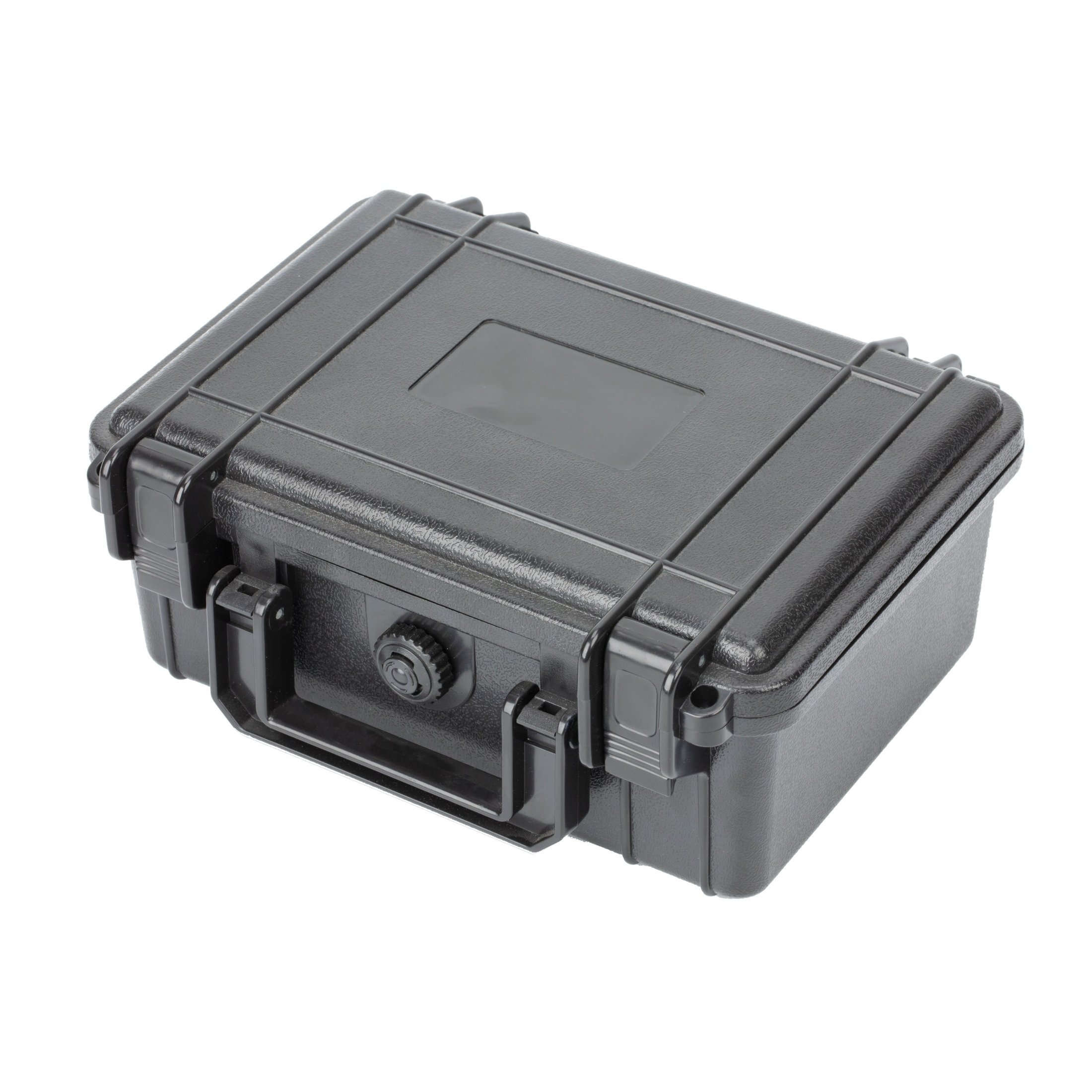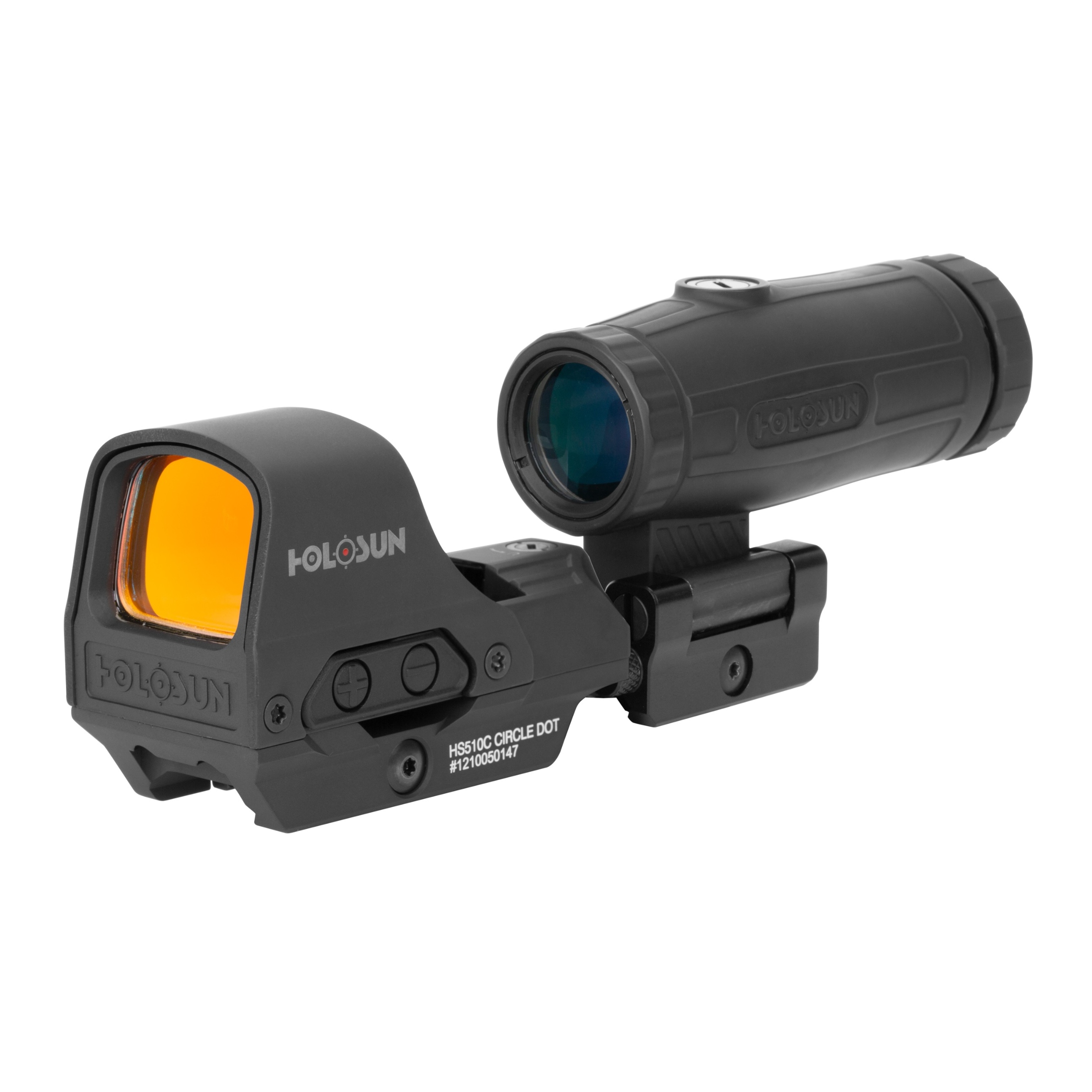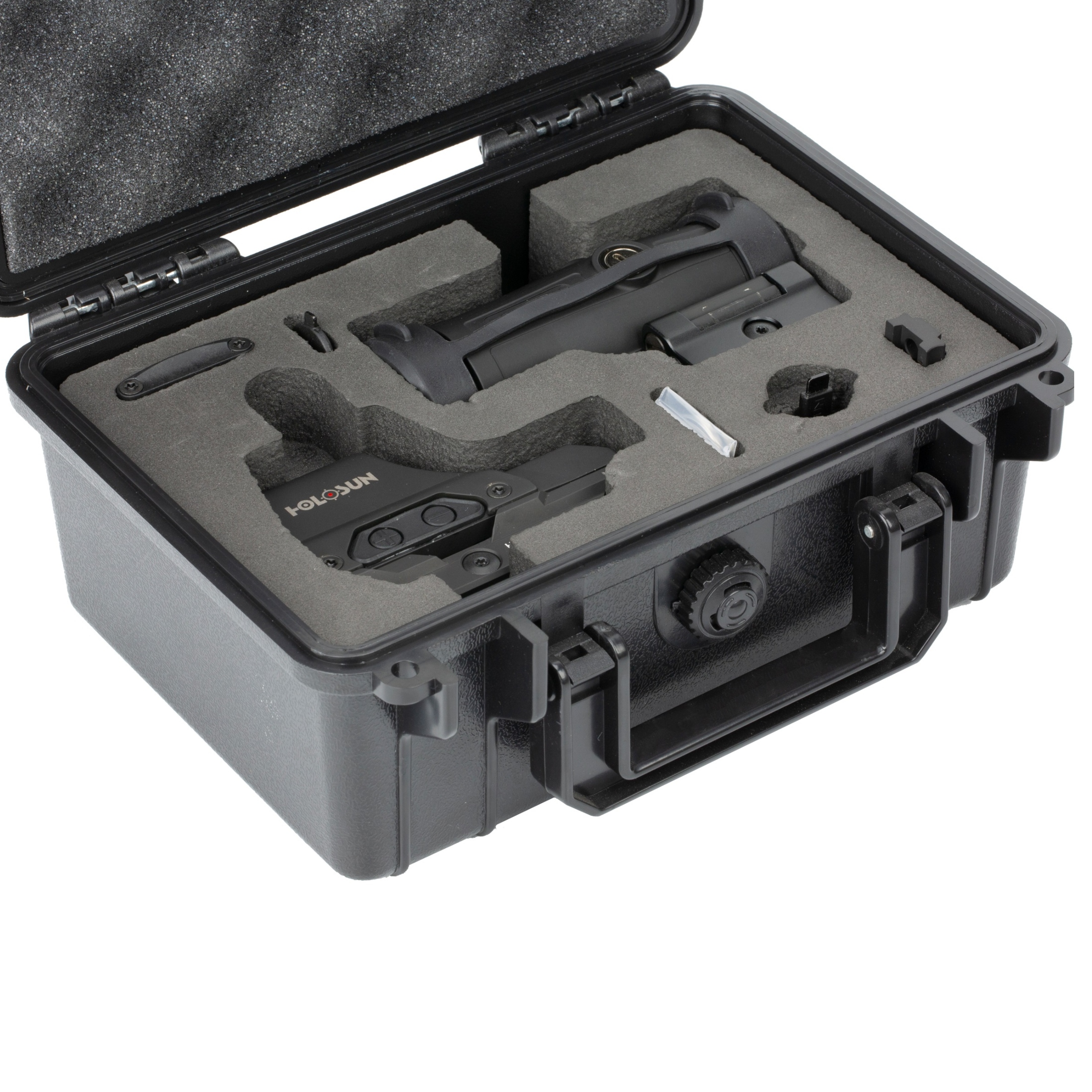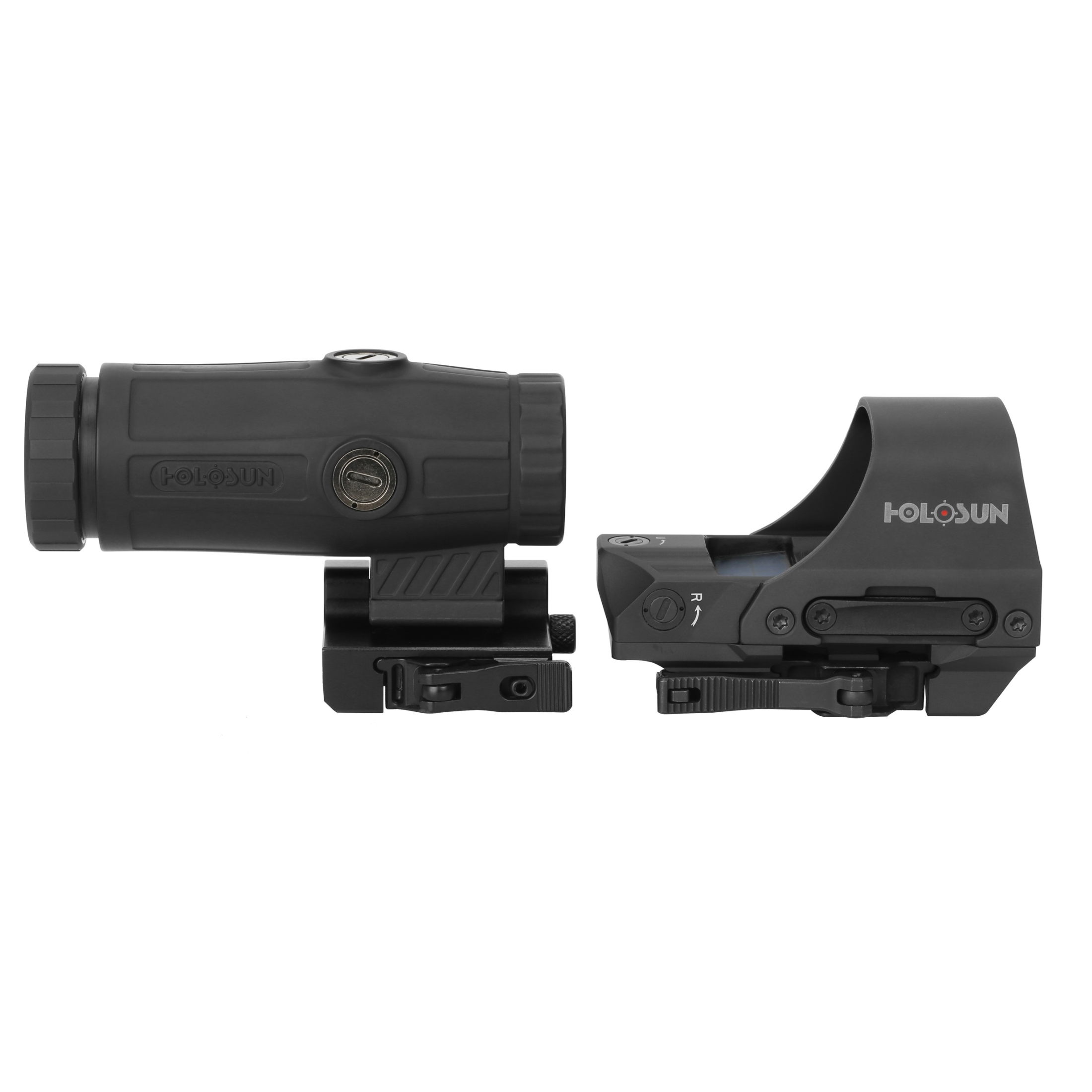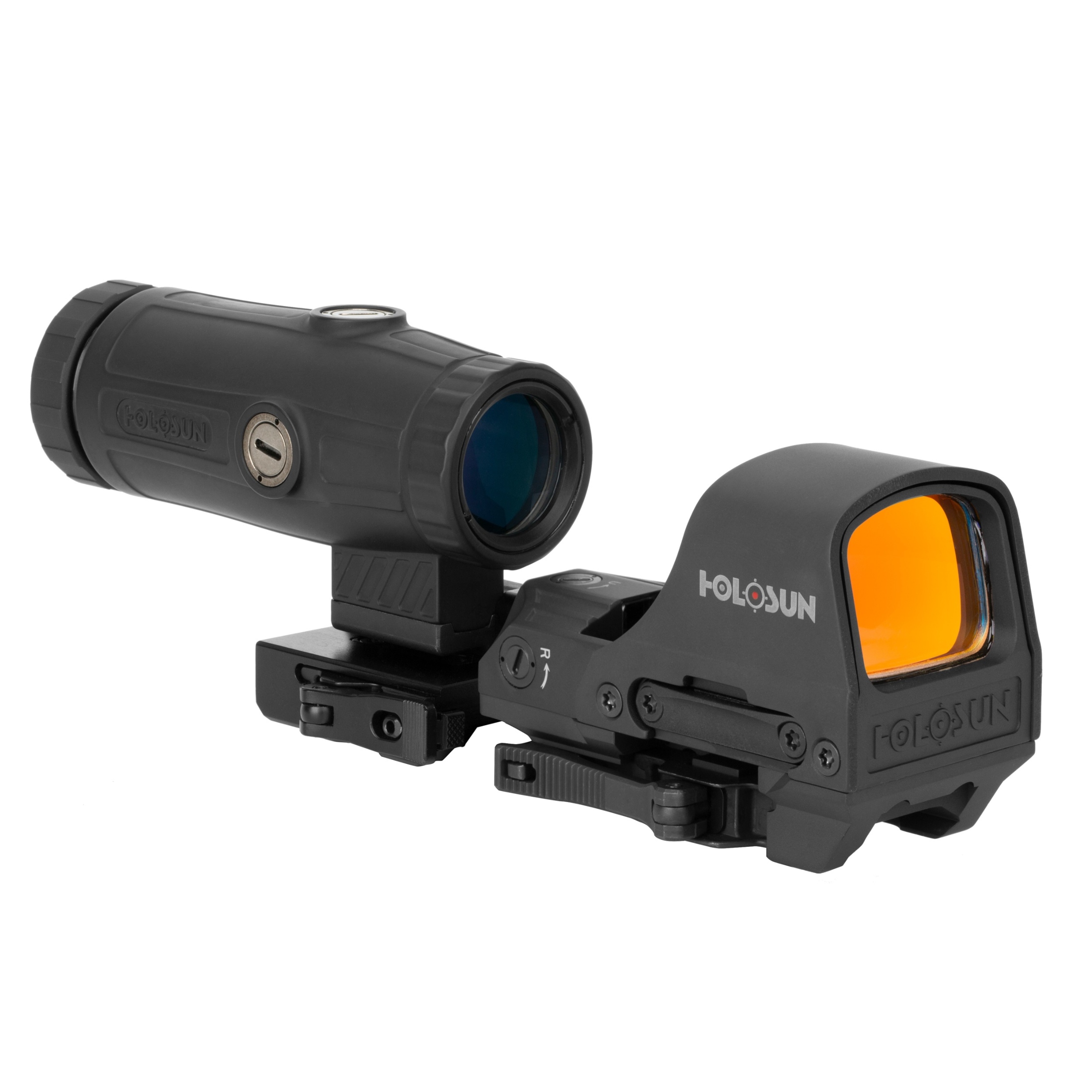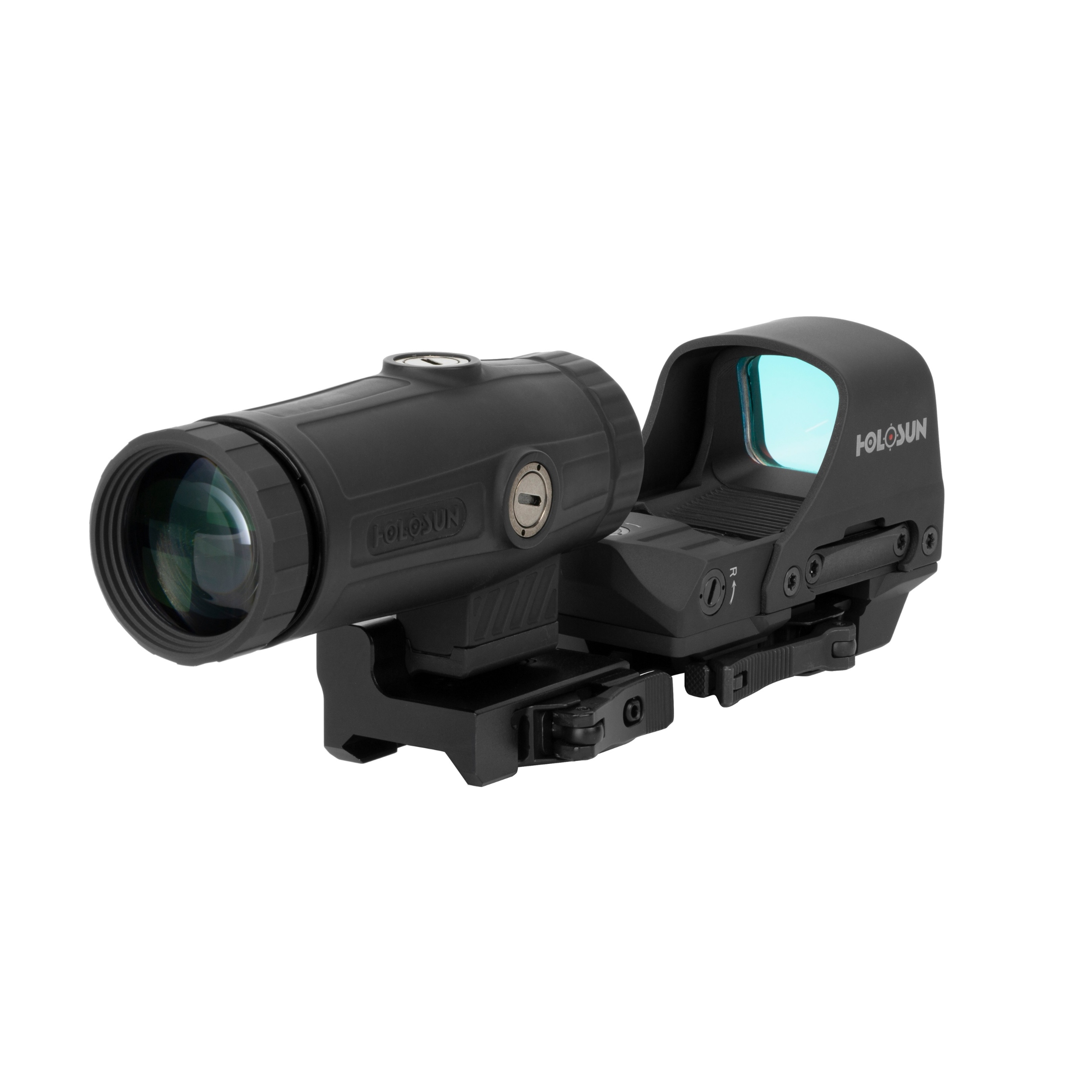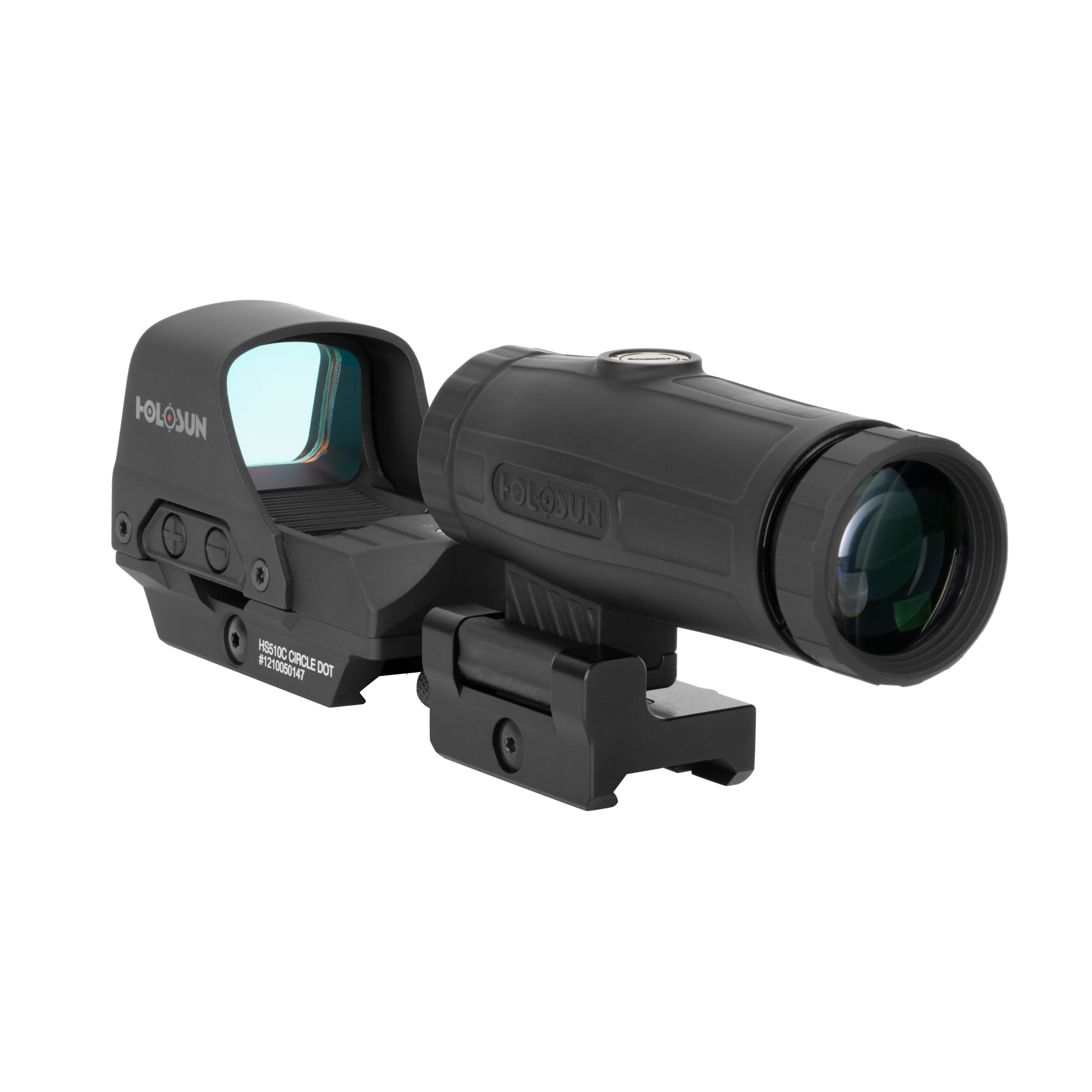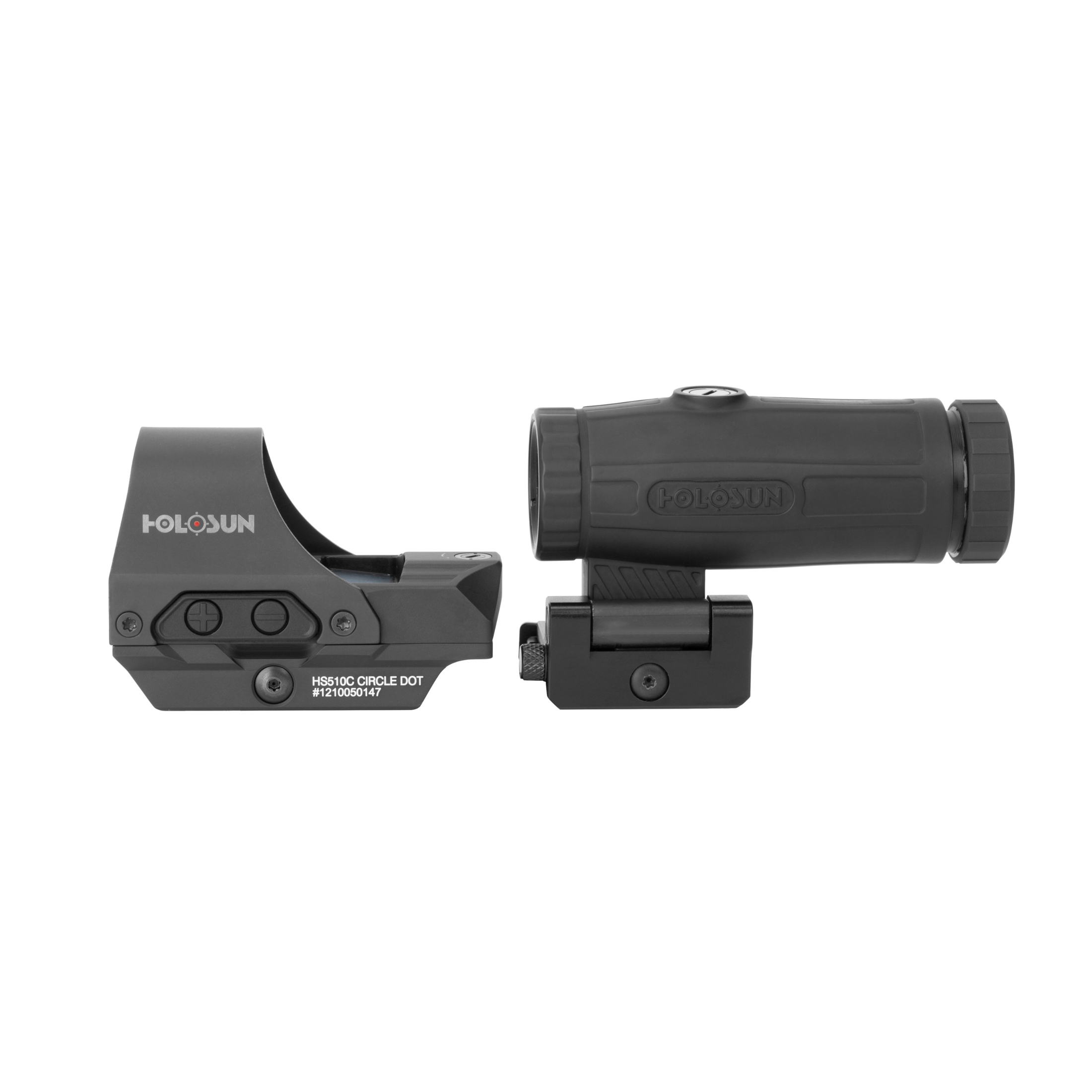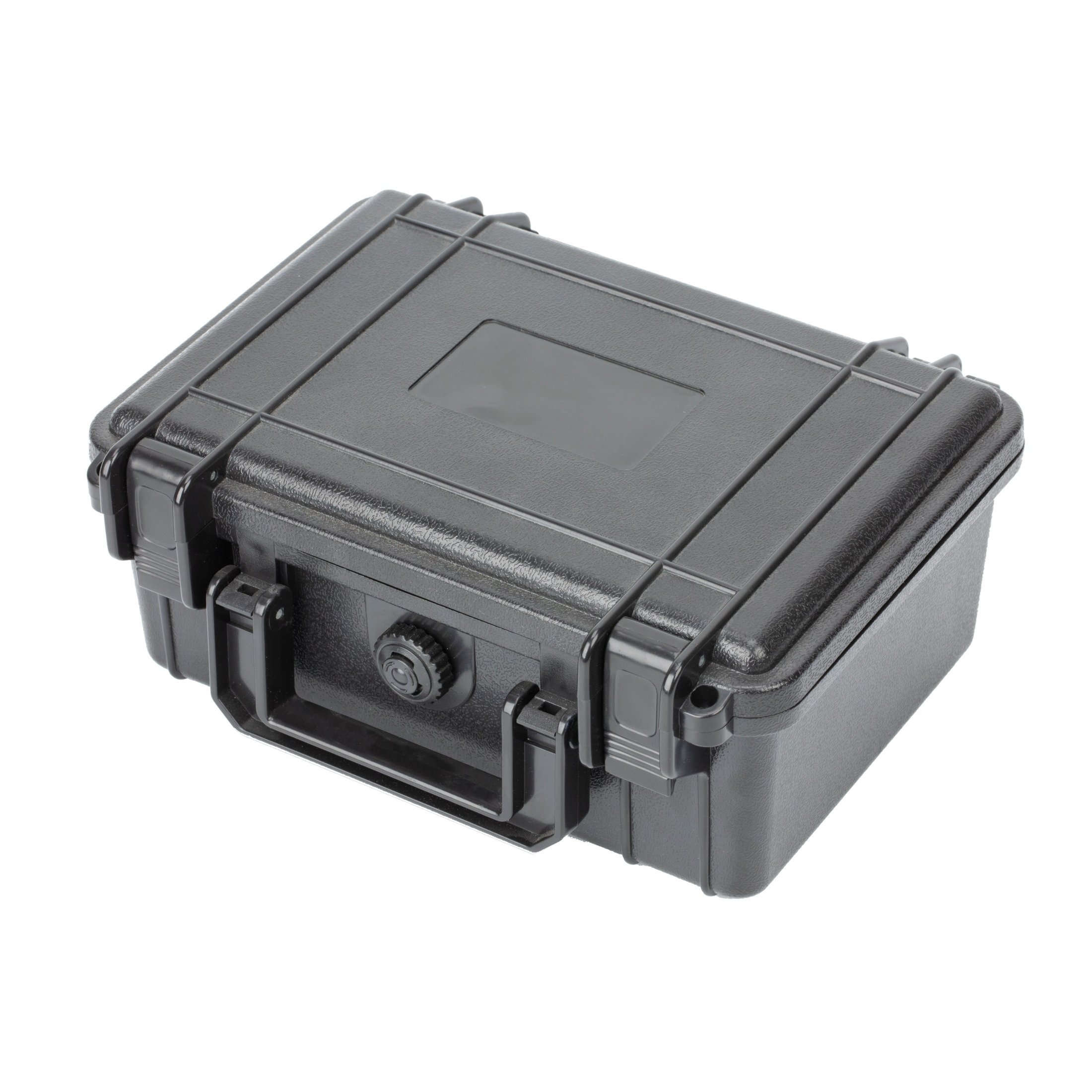 €599.99*
%
€839.99*
 MSRP (28.57% saved)
Available, Delivery time 1-3 days
Product information "Holosun CLASSIC HS510C-HM3X-SET"
The perfect combination of HS510C reflex sight with red reticle and Magnifier HM3X, solar mode with automatic brightness control, large lens and a sturdy aluminum housing. It is ideal for hunting or dynamic shooting with a lot of movement in a short distance and at distant targets
Now exclusive in our Holosun webshop - Save 79.90 EUR and get the perfect combination of Red Dot, Magnifier and robust hard shell case at a price that is impressive!
The Open Reflex red dot sight offers a wide viewing window with advanced technology unique to Holosun sights. The HM3X flip-to-the-side magnifier features a very generous of eye relief of 7 cm, extremely clear glass, and an adjustable diopter for focus control (+3 down to -3). Mounting options include an integrated QD bracket with an optional spacer for the absolute co-witness and lower 1/3 heigth sights. The housing of the HM3X is made from duralumin. The two optics are delivered in a hardbox with integrated inlay. The inlay protects your product during transport and storage and is tailored exactly to the combination.
With our reflex sights and magnifiers you get a military-grade quality - without any compromises. They allow to focus your target with both eyes open. Thanks to this the sights are ideal for hunters, sports marksmen, authorities, and airsofter. Besides the multi reticle system (500 line) and the solar models (C-line) all optics offer an intelligent Shake Awake™ technology for an extraordinary long operating life, a parallax-free performance, a bevelled front lens (micros, tubes) and 12 brightness levels for manual brightness control. Our sights can also easily be combined with aiming lasers and night vision devices.
Perfect for hunting, sport shooting and airsoft. Premium sights on military standard and parallax-free construction! Long distances are no longer an obstacle!
Changeable reticle. Choose between a 2MOA point or a 65MOA circle or a combined reticle (circle point). Also usable with night vision devices.
Solar operation: efficient energy supply in daylight in combination with battery operation for inadequate lighting conditions.
Long service life: ultra-efficient LED Technology, Shake Awake function and automatic Brightness control allow up to 50,000 operating hours.
Always ready for use: with state-of-the-art technology, Shock-proof construction and resistant coating designed for the toughest conditions.
delivery content
Die beiden Optiken werden in stabilen Hartschalenkoffer (im Wert von 50 Euro) mit integriertem Inlay ausgeliefert. Das Inlay schützt Ihr Produkt bei Transport und Lagerung und ist exakt auf die Kombination zugeschnitten.
Main Data
EAN: 4055132012007
Warranty: 3 years
customs tarif number: 90131090
Technical Parameters
Operating Temperature: -30°C - 60 °C
Storage Temperature: -40°C - 70 °C
Electrical Parameters
Operating Voltage: 3 V DC
Mechanical Parameters
Size: 39x200x62 mm
Material: aluminium
Housing Color: black
Weight: 513 g
Protection Class: IP67
Holosun
Reticle type: 2MOA Red dot/65 MOA Ring
Reticle switchable: yes
Style: Open reflex
Reticle adjustment: Eingebettete X/Y Absehenverstellung
Mounting type: QD
High riser mount: no
Battery compartement: Einschub seitlich
Lens size: 23x30 mm
Magnification: 3x
Solar cell: yes
Automatic brightness adjustment: yes
Shake Awake - Function: yes
Memory function: yes
Battery lifetime: 50000 h
Surface finish: MAO
W&E Range: ±50 MOA
Vibration strength: 1000 G
Flip cap type: no
Killflash: no
Light sources: LED
Reticle color: rot